WWE RAW - Quick Match Results (2/21)
- Women's Title: Trish Stratus def. Molly Holly and Victoria to Retain
- Chris Jericho def. Simon Dean
- Kane def. Tyson Tomko
- Shawn Michaels and Randy Orton def. Edge and Christian
- Chris Masters def. Steven Richards
- Intercontinental Title: Gene Snitsky def. Shelton Benjamin by DQ

Report by:Micheal Bryant of PowerWrestling.com

WWE SmackDown! Report 2-17-05

Submitted by Brandon Scott Berthelot on Thursday, February 17, 2005 at 10:12 PM EST


WWE SmackDown! Results - February 17, 2005

It's the last Smackdown before No Way Out.

The show opens with a replay of the events from RAW involving Batista, Triple H, and JBLs limo. Credits. Cole and Tazz welcome us, and tell us that tonight we see Undertaker vs. Mark Jindrak and John Cena vs. Booker T in a Number One Contenders tournament semi-final match.

First out is Rey Mysterio with the 619 cam. His opponent is Doug Basham with his brother Danny. Rey grabs a mike and tells us that he has a new partner, and he and his new partner will face the Bashams at No Way Out for the Tag Team Titles. His partner is… Eddie Guerrero! Eddies music hits and he drives out. Bashams are not happy. After interference from Eddie Rey pins Doug with 619 and Dropping the Dime.

We go backstage where JBL and Orlando Jordan are heading to Teddy Longs office. JBL says Batista is coming for him, and Teddy has done nothing about it. Teddy says JBL should not have tried to run over Batista, and JBL says he had nothing to do with it. He says he is not that stupid. JBL accuses Teddy of framing him. Teddy denies this, and says he plans on signing Batista to Smackdown. Teddy says JBL is on his own. JBL says if he is hurt, he will sue.

We return from commercial with some clips from the NWO press conference. Rochelle, Lauren, Michelle, and Joy will compete in beauty contests at NWO.

Back at the ring Torrie Wilson heads out to announce the next match, a cruiserweight six man tag match. Chavo, Spike, and Akio all come out to Chavos music. The face team is Funaki, Shannon Moore and Paul London, who come out to the champs music. These six men will also compete at NWO in an elimination match for the cruiserweight title. In the middle of the match Joy, Michelle, Rochelle and Lauren all come out with signs to lobby for votes in the beauty contest sunday. So a bunch of silicone whores are more important on a wrestling show than six awesome wrestlers? That is complete bullshit. Why not interrupt Jindrak vs Taker, that match is going to suck anyway. After an awesome match Funaki pins Spike after a superkick.

We get to see the new Wrestlemania commercial, Booker T and Eddie doing a spoof of Pulp Fiction. Not as good as the Basic Instinct one.

Kurt Angle heads out for the Kurt Angle Invitational. Kurt says good luck to Booker and Cena, but whoever wins will get beaten by him at NWO, and he will main event a third Mania in a row. Kurt calls out his opponent, who heads out to the ring. Kurt asks his name, Danny Jamondo from Cleveland, Ohio. Kurt makes him tap to the Ankle Lock in 1:08. While Kurt is celebrating and heading up the ramp Cenas music hits and he comes out. Cena and Kurt stare each other down on the ramp, till Kurt backs off and heads to the back. Cena goes to the ring, and we are told Cena vs Booker T is next.

Booker T heads out and its on. Yeah, I guess it is a bad idea for Cena to rap and get some more crowd and fan support as he goes into what will be a huge push leading to the main event at Mania. This is the best match I have seen between these two, and Cena wins with the FU.

Back from commercial we see some clips of the WWE Stars in Japan, then go backstage where JBL is talking to the cabinet. JBL says he fired Amy Weber. JBL says the Bashams have things set up, as soon as Batista shows up JBL will know. He says he has a plan.

We go to to Big Show being interviewed by Josh Matthews. Josh asks Show about the Barb Wire Steel Cage match at NWO, and the possibility of Batista showing up. Show says he does not care about Batista, he is only thinking about the cage match. He says the BWSC match is the one thing he is not prepared for. He talks about how bloody and horrible it will be. Show says he will put himself through this for a chance to get to JBL and the title. Show says if Batista shows up, it will not matter, and there is no way in the cage, and for JBL, NO WAY OUT!

We see Heidenreich laughing, and Booker comes over and asks if HR is laughing at him. He says HR is the only joke. HR is pissed, and gets in Bookers face growling. Booker takes off, and HR smiles.

We get a promo of the hall of fame inductees, and a promo of Rowdy Roddy Piper, who is the newest inductee. Luther Reigns and Mark Jindrak head out for Luthers match with Nunzio. Squash match, and Luther wins with a spinning neckbreaker. Luther grabs a mike and taunts Taker. The lights go out, and Takers music hits as we go to commercial.

We are back and Taker makes his way down to the ring. Jindrak and Taker brawl, with Jindrak getting a lot of offense on the Dead Man. taker gets the Tombstone on Jindrak for the win, but at the 3 count Reigns bashes Taker in the head with a TV camera. As Reigns walks up the ramp posing, Takers gong hits and he does the sit up.

Teddy is working in his office when Carlito comes in. Carlito says he came to help Teddy clean out his office. Teddy says that the board wont make their decision till next weak. Carlito says he can do a better job. Teddy says all he is worried about is signing Batista. Carlito thinks that Teddy framed JBL. Teddy denies this, and tells Carlito to get the hell out. Carlito says that after Teddy is not the boss, he better watch his back.

We get a rundown of the NWO card, then go backstage where Josh is asks Cena how he feels about his match at NWO. Angle interrupts and Cena does not deserve to go to Mania. He reminds Cena that his first match was with Angle, and Angle beat him. Angle says that although things have changed, Angle will beat Cena, and that will never change. Cena says that Angle looks down on him, but he almost got Angle in that first match. Cena says he was hungry then, and now he is a hungry SOB who is going to Mania.

In JBLs locker room JBL gets the call that Batista is here, and they go to the ring to take care of business.

JBL and cabinet come out, without limo, and head to the ring. JBL says since he is in cleveland, he will talk slow. JBL says he did not try to run down Batista, if he wanted to take him out he would do it man to man. JBL says Batista is not in his league. And if Batista wants him, he will make an example of him. JBL calls out Batista, and tells Show to put down his pizza and watch. We get a shot of the parking garage, and Batista puls in and heads to the ring. He stops when he sees JBLs limo, and goes back to his car. He pulls out a baseball abt, and begins smashing the windows of the limo. After smashing them all, he pulls off the horns, checks his appearance in the side window, and leaves. JBL is pissed, and sends the cabinet after Batista, who drives right throught them and takes off. Back at the ring Big Shows music hits and he heads down to confront JBL. They brawl in the ring, till the cabinet gets back and begin beating down Show. Batista runs out and takes out the cabinet, as JBL runs up the ramp. Batista gives OJ the Batista Bomb and challenges JBL. Show rises up behind Batista, who turns and stares him down. They both turn and look at JBL, who backs away scared as the show ends.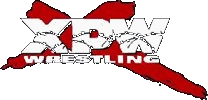 There are no new XPW tapings until further notice.


TNA Impact Results 2-18-05

Submitted by Brandon Scott Berthelot on Friday, February 18, 2005 at 9:19 PM EST


TNA Impact! Results - February 18, 2005

The show opens with shots from Against All Odds. Credits. Mike Tenay and Don West welcome us to the show, and tell us that Dusty Rhodes has a big announcement about the upcoming Destination X. They then show us some footage of the TNA Stars at the Super Bowl.

Our first match is Michael Shane with the soon to be gone Frankie Kazarian (But who can blame him, having to job to Jeff Hammond) vs.Ron "The truth" Killings with the rest of the 3 Live Kru. The Kru does their pre match schtick, and it's on. The Truth wins with the Axe Kick.

Shane Douglas is interviewing The Fallen Angel Chris Daniels, who says that the only thing Phenomenal about AJ is his luck. Shane reminds Daniels that he asked for Sudden Death. Daniels is offended that Dusty says that he would have to earn a sopt in Ultimate X, but he would fight his way through the entire X Division for his spot.

Our next match is Lex Lovett and Buck Quartermain vs The Naturals, who have Chris Candido with them. The Naturals win with the Natural Disaster on Lovett after Candido distracts him. After the match they give one to Quatermain too. We are told next Team Trinity, Phi Delta Slam will be in action.

Back from commercial Traci in in Dustys office with some torm piece of paper. We then go to the ring where Mikey Batts and Romeo come out to face Phi Delta Slam with Trinity, who comes out looking fine in a black bikini top and hotpants. Phi Delta shows they are much better than their Destination X opponents, The Harris Brothers, and they win after a sitout powerbomb and frog splash.

Dusty and his secretaries Trinity and Traci come out for Dusty to make his announcement. Dusty says Hardy vs. Abyss Falls Count Anywhere. Jeff Jarrett vs. DDP, who comes out. DDP grabs a mike and says he is the star that was never supposed to happen. He says its time for DDP to become the World champ. He tells the crowd to chant "Its time". He says he did not come to TNA for any reason but to become World Champ. Its time! Jeff Jarretts music hits and he comes out. JJ says it is time for DDP to leave the ring so he can celebrate. JJ tells DDP to leave the easy way, or flat on his back. JJ runs in and they brawl, JJ tries to hit the guitar, DDP knocks him downa nd grabs it. DDP is about to hit JJ when "The New Age Outlaw" (aka Monty Kip Sopp, aka Billy Gunn) runs in and attacks DDP. Kevin Nashs music hits and he comes out and makes the save. He and DDP take out the heels and DDP poses in the ring.

AJ is at commentary with Tenay and West, and they congratulate him for his victory in the Ironman match. The match is Shark Boy, Chris Candido, and Chris Sabin. Candido pins Shark Boyfor the win while Sabin has him in a reverse figure four.

Some more shots from AAO. Lance Hoyt heads out with Kid Kash to face The Alpha Male Monty Brown. Back and forth match, with Monty taking a brutal boot to the face from Hoyt. Monty hits the POOOUUUNNNCCCEEE!!! when the lights go out, and we see the new guy they have been having vignettes for posing on the ramp. Tenay says his name is Triton, and he seems to have set his eyes on The Alpha Male. We have no finish to the match as the show ends with Monty staring at the entrance ramp.